So this Sunday, May 2 is officially one year of marriage for us! And in celebration we are going to the Medieval Times show in Toronto on Saturday. I went once when I was about 10 or so...so its been a while. Any of you been there before? This is what we have to look forward to:

From the
website
:
Welcome to the 11th century! Just beyond the great doors of our Hall of Arms waits the celebration arena, the heart of each of Medieval Times' nine castles. From high above
King Philippe
and his daughter-in-law,
Princess Leonore
, preside over a four-course feast. Below, privileged royal guests are transported to faraway lands including a romantic snowy rendezvous in the woods and an authentic medieval tournament for the Battle of Champions ® -- with the help of Hollywood-caliber special effects, of course.
Sounds fun right??? We are excited to go and do something special for our anniversary since we typically skip such celebrations...nice to go off the two of us for some fun:)
Any of you do something special for your one year anniversary?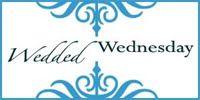 Share