No wonder I have seen tutorials and numerous DIY's of how to make a starburst mirror at home....cuz it is EASSSYYY! A friend from work mentioned she liked them so of course I thought, I can make it way cheaper! So I did, and gave it to her for her birthday:)

Here's what it took:
1- package of skewers
1- Styrofoam half ball
1- can of spray paint (I used aluminum)
1- 1 glue gun and glue
1- Scissor
Packages of mirrors in varying sizes based on preference:)

Since I had most of this on hand, it cost about five dollars for all of it. Most of it from your local Dollar store:)




I used the Styrofoam ball to hold the skewers while painting. I just found this was easier than trying to turn the sticks while holding, etc...









Now cut the skewers to varying lengths and space them out around the back of the mirror. I eyeballed it for spacing but if you are a bit more Type A than me, use a ruler and draw on the back of the mirror.
Then just glue them in place and when done cut out a piece of cardboard to glue to the back so you can attach a hook for hanging.
And VOILA!!!
C'est magnifique, non? (Mandy, if your reading this are you proud of my en francais skills???)
Easy, about twenty minutes of work and some sparkly decor:)
Have a happy Monday everyone! I'm feeling good as the countdown to Holland is like 12 days!! woot, woot!!
Linking to:
Sumo's Sweet Stuff
http://thepersimmonperch.blogspot.com/
Making the World Cuter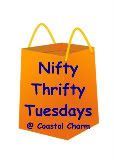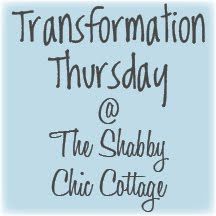 Share