Yup, that was me a few days ago realizing that Mother's day was this weekend and we were suddenly invited to celebrate at the in-laws this Friday!! So a new project of mine I had in mind quickly transformed into a present for my MIL:) I hope she likes it.


For my engagement a couple of years ago my sister in law gave me this beautiful frame that had sheet metal where glass should be so that it was magnetic! I loved it and there began my fascination with different things to create with frames. I recently saw an idea to turn it into a serving tray so I pulled out my good will find and here's the result!

Unfortunately the pre-transformation pictures were lost somewhere along the way:( But you can imagine a really ugly drawing in the center of this frame, ok? Seriously, awful landscape...got it?


So the frame was already white but needed a little spruce so I gave it several coats of cashmere paint, an off white color and added cabinet handles to the side for carrying purposes. Then I took the picture from the center and glued material cut to fit to it, leaving one side open to fill with batting...or in this case, fluffy snow leftover from Christmas...use what's on hand right?? That's also why I used a cut up pillow case for the material...who's to know right? Then close up the last side and place back in the center of the frame. I also cut a piece of the material to cover up the rest of the back of the tray, just in case someone looks:)


And there you go, Mother's day present? Check!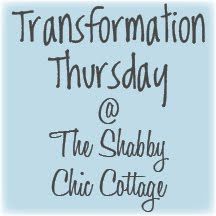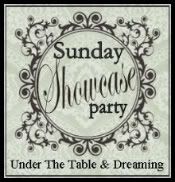 Share